Senior Advisor : Business & Life Skills
Dr. Neville Gaunt
Chairman YourPassport2Grow, London
Neville Gaunt is the Chairman of Your Passport 2 Grow,

changing the paradigm for young people by improving their soft skills and can do attitude, and

Co-founder of Mind Fit, a UK based company

focused on improving people, leadership and business performance.
He has designed and implemented an entrepreneurship programme for students called 3 Keys to Success which is used across the globe as a foundation course for KS13, undergraduates and graduates.
He's an international keynote speaker and author of "Everything you should have learned at school but didn't",  "Can You Handle The Truth?", "Is your mind fit for golf? The missing link to your success…" and "Mind Fit Golf For Kids".
As a Finance professional, Neville had a long career in FTSE 250 companies at both strategic and operational levels.
His international corporate and commercial finance background is gained over 30 years in international businesses mainly in the oil and gas industry, dealing with large and small businesses and complex supply chains.
He regular says "Just do it!" and his favourite motto is by Henry Ford – "If you think you can, or you think you can't, you're right."
H.E. Amb. Terry Earthwind Nichols
International Author, Speaker, Mentor, USA
Ambassador Terry Earthwind Nichols, creator and Grand Master of Repetitive Behavior Cellular Regression®, believes we are born with a predetermined personality.
Through a CR session, Terry helps his clients step into who they are and who they came here to be.
Amb. Terry shares many pertinent messages with the world, including the "Get To"

vs.

"Have To" mindset.
He is an internationally known author, mentor, world thought leader, and speaker.
Terry has been part of the World Peace and Environmental Movement since completing his first Vision Quest.
As a retired U.S. Navy Profiler and after discovering he was Native American at age 46, Terry endeavour's to live in a present state of awareness.
Shri. Rakesh Taurani
President & CEO of ICC, Slovakia
President & CEO of Indian Chamber of Commerce in Slovakia,
Sports and Wellness Centers,
A resort in Slovakia
New & Renewable Energy specialisation,
Specializing in Solar but also have done some small investments in new and upcoming technologies.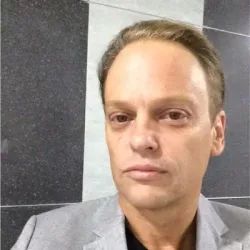 Mr John Moody
Chairman Pacific Joint Space Facility, Australia
Chairman/CEO of Pacific Joint Space Facility (Heavy Lift Ops), Australia,
Defence & Medical Distributor,
Consultant, Policy Advisor, Entrepreneur,
International Journalist specialising in Space, Defence, Future Sustainability, Technology and Diplomacy.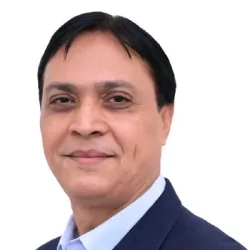 Shri. Krishna Kant Jha
CEO Biomass India
An adept individual having more than 25 years of experience which includes 20 years in Senior Leadership positions,

More than 20 years experience in dealing with Government and Understanding of government structures & relationships at Centre & States. 

 

Vast experience in start-up organizations with an excellent track record of leadership, 

Passionate about Education and Skill Development, Farmers and Agriculture, Climate Change in India,

Significant experience in Planning, Budgeting & Forecasting Projects, 

Developing dissemination Plans incl workshops, conferences, publications, policy briefings.

Evaluation of Projects, Organizations, Institutions etc.
Shri. Sandeep Budhrani
Independent Director
Entrepreneur-Partner in Ashwini Worldwide LLP, India and Yantra Equipment Trading FZC, U.A.E
Mentor and Advisor to NGO-Environ Foundation
Independent Director
IOD Certified Corporate Director
Singapore Polytechnic Certified Industrial Mentor
Export Consultant (Specialization for UAE market)
MBA (Marketing)
Bachelor's Degree in Ind. Elect. Engineering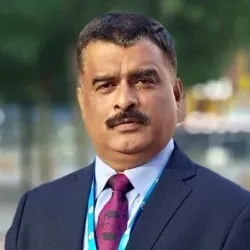 Shri. Rajesh Kumar Tayal
CEO & Director Farm2energy, Ram Soln
IT Engineer with experience of 30 plus years and works in Agriculture residue Management for Bio mass.

Director – Farm 2 energy Pvt Ltd.

Director – RAM SOLUTIONS – Manpower Outsourcing.


DIRECTOR @ SMALL DYNAMICS PVT LTD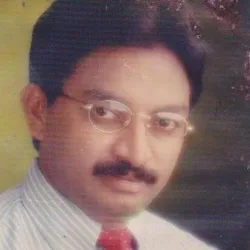 Shri. Addapa S Kumar
Senior Management
28 yrs of experience in diverse industries like – Healthcare, Durable, Retail (FMCG), Telecom, Media  (Comn/ Strategy Branding -Advertising), Management & Strategy consulting (Marketing/ Communications/ Software)
Senior Management professional.
Business Development -Sales, Strategy /Planning / Project Execution/ Marketing-Outreach-Communications.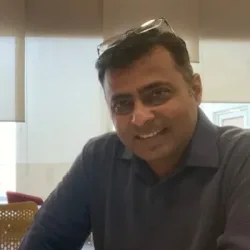 Mr. Amit Kumar Bansal
CEO Essel gp, Advisor to GoI
Advisor- Min of Information & Broadcasting, Govt of India.
Veteran from Indian Armed Forces.

CEO at Essel Group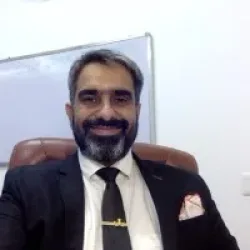 Capt Vipul Choudhary
CMD Olive Greens
CMD of Olive Green Consultants.
Co-Founder of Value Talks.
Investment Advisor – Specialisation in Real Estate, Taxation & Financing, Business Investments and Career support.

Business development & Business expansion.

Management and Leadership skills.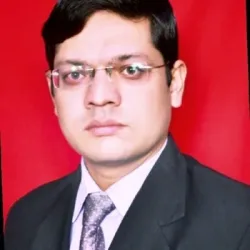 Shri. Pratap Singh Chauhan
COO Lykis Ltd
COO of Lykis Ltd.
Logistics operation & solution design.
Supply Chain management process.
Costing analysis & financial measurement
Business development & Business expansion
Customer Relationship Management
Statistical Process Control
Automation and Digitisation
General Management and Leadership skills
Sr Advisor Cyber and Legal Skills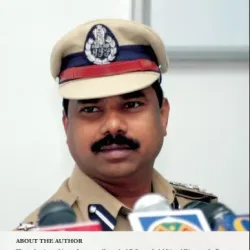 Sh. T Krishna Prasad, IPS
Retd Director General of Police
-Chairman Road Safety Authority,
-Reformer,
-Founder KP Foundation,
-Founder MALUPU Foundation.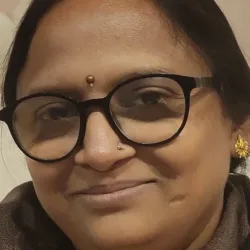 Mrs. Upma Shrivastava
Advocate Cyber & Legal
Mrs Upma Shrivastava is Law Graduate from Delhi University and hold Diploma in Cyber Law from Indian Institute of Law, New Delhi, PGDHRM and PGDIM from IGNOU.
Enrolled with Bar Council of Delhi in 1996. Upma is a member of Delhi Bar Association and Supreme Court Bar Association.
She is Managing parter with Lawyers Combine and with The Legal Watch.
She is a proactive and dynamic Lawyer with over 27 years of experience in litigation, legal research and outsourcing industry.
At The Law Gurukul she is involved in POSH Training, POCSO and JJ Act training.
Worked with NGO's like MARG (Multiple Action Research Group) and AIDS Awareness Group for their Legal Literacy and Legal Research Program.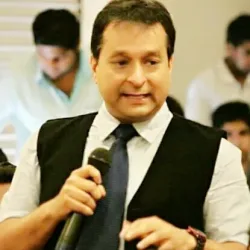 Prof. Raakesh Kriplani
Renowned Cyber Psychologist
Practicing Psychologist and

awarded cyber psychologist from last 22 years with 2002 workshops

to my credit with more than 700 organisations .
ERF at Rashtriya Raksha university and having centre for excellence  for cyber psychology at SCBS at RRU.

President at US based mental health platform called niyama.ai.

Looking for contribution through my expertise in Cyber Psychology and Psychology.
Senior Advisor Digital & Life Skills
Shri. Abhay Chakra Sadineni
Co-Founder and CEO
Co-Founder and CEO of Natulatech Solutions Pvt. Ltd. (2022 – Present)
President of Circular, An Abhikey Foundation Initiative (2019 – Present)
Managing Partner at IDW (2022 – Present)
Co-Founder and COO of Flashpe (2021-2022)
Quality Specialist at Amazon India (2020-2021)
Design Engineer at Cyient Ltd. (2019-2020)
To promote the organization's mission and objectives, and to build strong relationships with stakeholders to advance the organization's goals.
Developing and implementing public relations strategies consistent across all platforms and audiences, including the media, stakeholders, and the public.
Developing and maintaining relationships with donors, partners, governments, and other stakeholders. This will involve identifying and engaging with key decision-makers, influencers, and opinion leaders to advance the organization's objectives. 
Managing media relations.
Developing and executing fundraising campaigns.
Monitoring and evaluating communication efforts such as website traffic, social media engagement, and media coverage, and using this data to refine the organization's communication strategies.
Ensuring compliance with legal and ethical standards as per Governing Manual of DESC and Govt regulations.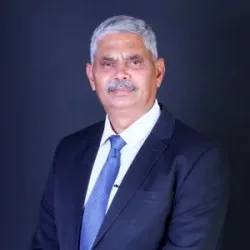 Major DK Kumar
Co-Founder and CEO
Mr Kumar is 

a well connected Entrepreneur, who has a vast experience in implementation of projects related to Academics, Sustainability and other Life Skills.

He is also is an honorary member with several Social Organisations working in the field of Sustainability, Climate action and Environment resurrection.

Founder & CEO at MY CODING CLASS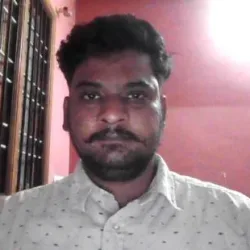 Shri. Joseph Prakash Anand
US Offshore team Head
Currently heads the off shore team of a US tax and auditing firm.
Specialisation is into marketing management.

I have around 12 years of experience.
Senior Advisor : Education & Life Skills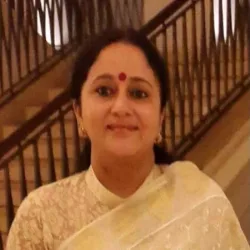 Smt. Ashoo Kalra
Dean of Academics
An educator who connects well with all stakeholders and ensures to bring up 21st-century learners.

Accomplished academician for over two decades, with a successful track of establishing reputed chains of educational institutions, tirelessly working towards developing systems that not only bring out the best in each child but also build ethically, emotionally, physically, and mentally strong citizens of tomorrow.

Have successfully established Delhi Public School Varanasi right from its inception and helped develop common culture across the sister branches, DPS Nasik and DPS Nagpur as Dean of academics.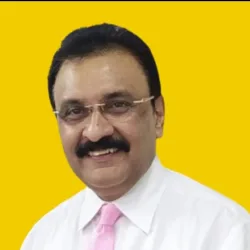 Dr. PK Rajput
Global Speaker, Mentor, Life Coach
Dr PK Rajput is a Global speaker, International life coach, Mentor, Corporate Trainer, Educator,

Thought Leader, Author, Change Maker, Chief Guest, Guest of Honour, Key Note Speaker, Moderator and Active panelist on numerous National & International forums & events.

 

He has a rich experience of more than 40 plus years, in the pharmaceutical & Healthcare industry in Sales & Marketing with a great passion for Education

A blend of Business building added with the Strength of Education based on Skills & Knowledge.

 

He is Ph.D. from Sikkim State by publishing his research on "Global Vs. Local Marketing"

 

MBA in Marketing & Executive Leadership Development Program from IIM, Ahmedabad.

 

He is a Life Member of Leaders Excellence at Harvard Square, Cambridge MA, USA

 

He is a Life member of The Indian Society of Training & Development, India,

 

27 certification courses from all leading International Universities across the world like Leeds University, London, University of Michigan, University of Queen's Land, Deakin University, CK University Australia, College of Law, Samsung, Accenture & Lancaster University on the various subject including Massachusetts Medical Society & Harvard Medical School USA.
Dr. SR Bezawada
Registrar & Dean
Registrar

Dean

COE Director Principal

TPO HOD

27 years Expert in Accreditations Rankings

Examinations Skill Development

Placements Examinations

Academics Govt and Private University rules

Best Teacher and academic leadership Award winner.
Dr. Madhuri Rampalli
Sustainability Expert & Researcher
Working as Green building and sustainability Research Lead in Meet Freespanz

Pursued Doctorate from BITS Pilani Hyderabad Campus,

Silver Medalist in NIT Raipur (M Tech Civil Engineering),

Worked as a client in Google Maps for 4 Years

Research Intern in CRRI in Diamond Jubilee Research Internship award.

Secured first prize for best paper award in Hydro 2022 International.

Published four International peer reviewed papers in Journal of Water and Climate Change, H2O open Journal and Water Science and Technology.

Experience in watershed and hydrologic modelling, Maps, Teaching , Research and Development.

Vision of Equal Education to all by Digital Education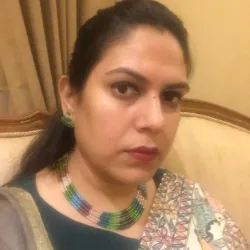 Mrs Vindhya Singh
Entrepreneur & Chairman
A business consultant with MBA HR from Symbiosis.
Personality development and enabling career choices for pre primary and primary students.
Chairman and proprietor of Samyashari Pvt Ltd involved into attaining SDG goals.
I look forward to imparting knowledge based entrepreneur skills to rural population and veterans from the Services background through my website armywiveswelfarearmy.com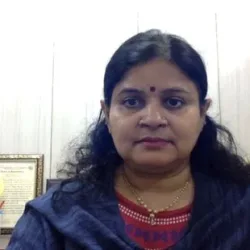 Dr. Surabhi Singh
Editor, Tedx speaker
Dr. Surabhi Singh has experience of 14 years in academics and 8 years in the industry.
Her academic interest includes all aspects related to Marketing area.
She has been active speakers with Tedex, Universities, and Corporate bodies .
She is currently associated with GLBIMR as Professor – Mkth.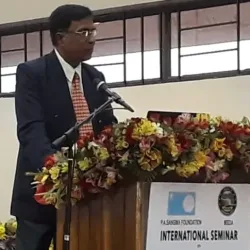 Dr. Dilip kumar Chakraborty
Senior Academic & Management professional
Senior Academic & Management professional (PhD- Management)

MBA-HR, MA Pol.Sc, PG in Rural Management,
Diploma in Training & Development having long working experiences in Corporate/industries, different Ministries of Govt of India and UN/ILO projects/social sector(NGOs) including long years teaching in college/Universities in India and abroad.
Associated and having working experiences with MGNCRE, Dept of Higher Education, Ministry of Education, GOI as Academic Consultant & Curriculum development.
Specialist to organise Faculty Development Programs (FDP) /Seminars etc on Experiential Learning, waste management, Community Engagement, and Social Entrepreneurship and Rural Management and in implementing NEP for HEI/ Universities across India.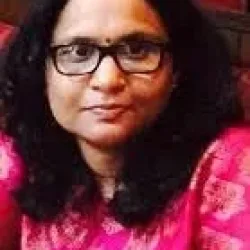 Smt. Sasmita Bebortha
Co-Founder MintBook
Presently spearheading the enterprise business

Co-founder in mintbook.

20 plus years of experience in social sector and impact initiatives especially in the education industry ranging from business operations, government & corporate liaisons, training, research & teaching

Academic administration and overall revenue generation.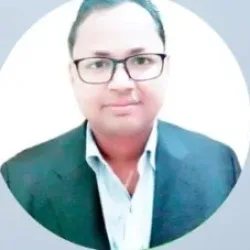 Dr. Sanjay Rout
Scientist, Chancellor MV Univ, Mexico,
An International Futurist, Researcher, Innovator, Speaker, Author, Legal Expert, Coach, Editor, Reviewer, Journalist, and Policy Expert, Coach.

A well known and highly respected dignitary in the field of Research Development & Innovation work in the major domains of Development Management, Policy Research, Public Policy, Business, Economics, Finance, Law, Social Science, Education, Technology, and other Fields.

Currently, working as Chancellor of MV University (Mexico), Research Director of GIBU University (Liberia).

Educational Executive Council member of RKU University.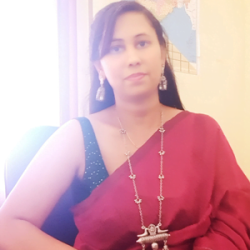 Smt. Natasha Pallavi
Professor
An Educational Professional and a Soft Skill trainer at University level.
Completed B.Ed. M.Ed. Masters in Geography and Education, PGDA and PGCCC,
Pursuing Ph.D.
10+ yrs of experience in Educational sector, both in India and abroad,

I consider life skill or soft skill training is of prime importance to enhance the employability among youth along with their technical skills of various courses.
Shri. Saisunil Yammanur
Mentor & Trainer
Prof MK Vajpayee
VC Capital Univ, Jharkhand
Vice Chancellor Capital University, Jharkhand.

Chairman Humanity Tech India.

Chairman-International Roma Cultural University India.

Hony. Chancellor IRC University.

Co-Chairman Assocham JSDC.

Member, Indian Council for International Co-operation.
Shri. Rajib Sarkar
Central Inst of Tech, Raipur
Vice Principal and head of the Department of Computer Science and Engineering at Central Institute of Technology Raipur, India.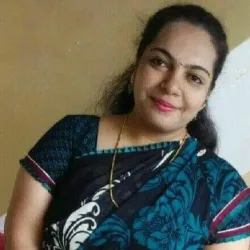 Smt. Sangeeta Thakkar
Head & Co-ord of Science Dept
Head and Co-ordinator Science Department.
M.sc, B.Ed, CENTA qualified, CTET qualified,
Experienced Biology Educator.
Bestowed with Nation Builder Award by Rotary Club Mumbai in 2022.
Spent more than 12 years with Secondary and Senior Secondary students studying in Schools affiliated to CBSE.
Prof VK Meena
Professor, Delhi University
Assistant Professor in University of Delhi.

Specialised in banking, behavioural finance, risk management, corporate governance.

I am pursuing PhD in behavioural finance from Delhi School of Economics.

4 years of Industry experience with Bank of India and Reserve Bank of India.

I am actively engaged in teaching, research and consulting activities.
Dr. Krati Agarwal
Professor, Delhi Univ
PhD in Commerce and Management (Well- being and Public Expenditure : A study of Indian Economy) in the year 2021.
Professor at Dayalbagh Educational Institute along the PhD.
Miss. Purva Gupta
Harvard, MIT Lead, Adv Life Coach
Currently working as EA & Chief of Staff to Managing Director – North America,
Previously worked at Indegene Inc, Walmart Inc, Rolta and Ascent Innovative as Program Manager.
Education from Harvard Business School , USA into Organizational Leadership and Strategy Execution, IIMB, GGU USA, MIT Sloan, Wharton, IIHMR.
I am Globally Prince 2 , CSSBB, CSM, CSPO, ITIL, TKP, KMP and

Advance Life Coach Certified.
Senior Advisor Finance & Audit Skills
Dr. Anil Dubey
Board Member/ Advisor to Banks
Emeritus Professor Board member/ Advisor to banks Board member

FinTech startups Board member 2 listed companies

Handled IPO & M&A deals
Senior Advisor Legal & Life Skills
Justice Subodh G Shah
Former High Court Judge, Gujarat
Former Judge of High Court of Gujarat.
Date of Elevation as High Court Judge: 12/11/2012,
Date of Retirement: 01/02/2019
Mrs. Shimpy Arman Sharma
Advocate Supreme Court of India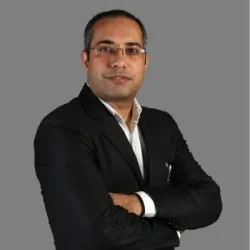 Mr. Arman Roop Sharma
Advocate Supreme Court of India
Senior Advisor Leadership & Life Skills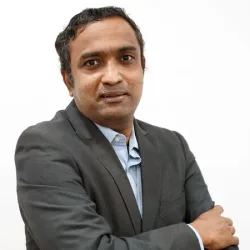 Sh. Krishnan Venkiteswaran
Indep Director, Min of Corporate Affairs
An accomplished professional with over 25+ years of rich exp in Human Resources, Training, Admin and IT Functions across Manufacturing, FMCG, IT, BPO and Retail industries.

MCA (Ministry of Corporate Affairs) qualified Independent Director.

Certified "Corporate Director" (Institute of Directors) Certified NLP Practitioner (Academy of Modern Applied Psychology)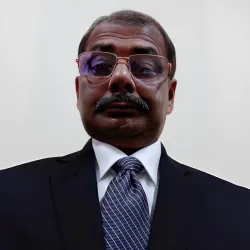 Dr. K Sujeet Singh Kanhaiya
CGM SAIL
Chief General Manager in SAIL.
35 years + experience in Plant O&M, Contracts, HRD, MM and Projects.
Formally educated in Engineering, Management, IT, Psychology and Law.
Published books on IT and Mgt besides publishing, presenting and peer-reviewing mgt papers.

Listed management researcher on ResearchGate and SSRN.
Shri. Jai Prakash Sharma
Film and TV Artist
Popularly known as Shakuni

of serial Shree Krishna.
Several Awards in YOGA AND KABADDI at District Level between 1980-1986,
Has been extensively involved in Hindi Drama, Ramlila and theatre at Mumbai till 1995, was accorded twice with the Best Actor Award in Drama,
Several appearance's in Serials on Doordarshan, Zee TV and Star Plus, 

Has been giving several Voice-over on DISCOVERY & other Channels.
Senior Advisor Mindfulness, Medicine & Life Skills
Dr. Naveen Bafna
DEntal Surgeon, Advisor to G of I
Nominee advisory board member for airport – Ministry of civil aviation,
Dental Surgeon and Health Consultant,
Motivator and a public speaker.
Member : National Governing Council, UNAccc (Unity Nation Action Climate Control Council); Udyachal, Rajnandgaon; Indian Dental Association.
National Board Member – All India Rail Safety Council,
Director : Chhattisgarh Dental College and Research Institute; Rajnandgaon Mahaveer College of Ayurvedic Sciences; Rajnandgaon Sundra MultiSpeciality General Hospital, Rajnandgaon
Life Member : Indian Red Cross Society; Youth Hostels Association of India; International Society for Krishna Consciousness.
Health Educator : Health Column Writer in different Newspapers.

Research Promoter : In Prosthodontics, Periodontics, Orthodontics, Endodontics and Conservative Dentistry at CDC Research Institute.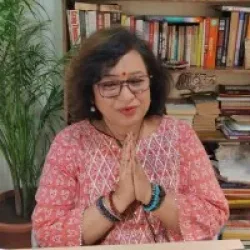 Mrs. Vandana Srivastava
Mind Trainer, Cosmic Healer & Spiritual Mentor
Happiness and Abundance Coach,
Master of Law of Attraction,
Vibration Therapist
Subconscious mind Trainer
Cosmic Healer and Spiritual mentor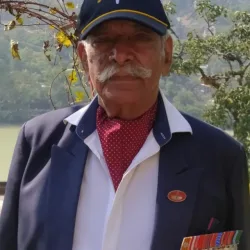 Brig Hari Mohan Pant
Holistic Healing, Health & Wellness Specialist
Served the Nation for 34 years.

He is a twice decorated soldier.

A post graduate of Madras university, he has also graduated from UCSC on Agroecology & Sustainable Food Systems.

He also attended Courses in Schumacher College, Dartington, UK on "Illness to Wellness and Healing with Nature".

He practices Naturopathy, Homeopathy, Ayurveda and Siddha System of alternative Therapy for Holistic Healing, Health & Wellness.

His friends (patients) are spread all over the Globe from Australia to Vietnam and USA to Singapore.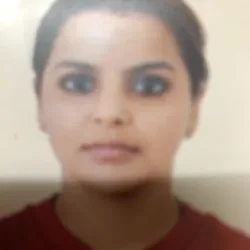 Dr. Akshi Kukreti
Cardiac Rehab Specialist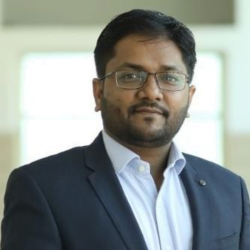 Dr. Jaswant Jain
Consultant Cancer Surgeon at Raipur
MBBS from Madurai medical College, Tamil Nadu.
Masters in General Surgery from Sawai Mansingh hospital, Jaipur
Training in Cancer surgery from KGMU, Lucknow
Worked at Tata memorial hospital, Mumbai
Consultant cancer surgeon at Raipur Chhattisgarh
Part of various social organisations
Mrs. Sarika Jain
Meditation Master and Coach
A Meditation Master, In her words "Meditation is to become one with your simple natural breath". 

Your own breath is your guru, being with ones own breath is the ultimate way to feel the divine love from the interior and bottom of yourself. Meditation has taught me that there is only one religion, i.e. LOVE. 

Spirituality is nothing but a wonderful and divine combination of knowledge and love. 

My goal is that I can preach this to every living being and they can also feel the divine power of love in their breathe.
Senior Advisor Sustainability & Life Skills
Shri. Rajnish Bajpai
Founder & Chairman SmartGaon, USA
Founder & Chairman SmartGaon Development Foundation.
Philanthropist and a socially active entrepreneur with Multitude of experience in implementation of SDGs in the World with a special focus on India,
Mentors Program in various schools in MP, Chhattisgarh and UP.
President USA Chapter of DESC
Dr. Agyeya Trippathi
Certified Social Auditor (SAN-UK & India)
Dr. Agyeya Trippathi is a Certified Social Auditor (SAN-UK & India),
Qualified Research Professional,
Multidisciplinary Consultant in Social Sector.
He has been instrumental in end-to-end management of surveys, action research, term-evaluations, impact assessments/reporting,
SDG/ESG/SPM alignment and audit of projects focusing on inclusive finance,, agri-value chain, entrepreneurship, healthcare and Environment sustainability. 
Shri. Piyush Jain
Sustainability Specialist at London
25 years experience in Financial Services

Transformation, Technology, Data Engineering & Reporting, Sustainability/ Climate Risk.

President UK Chapter DESC.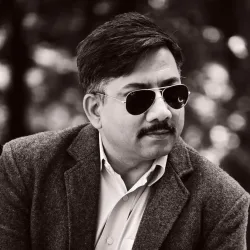 Shri. Samir Kumar Singh
Specialist Sustainability & Renewable Energy
MSc GEOINFOMATICS, 
M Tech Environmental Engineering with research paper and SDG experience.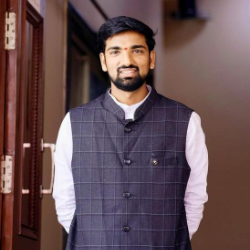 Mr Rohit Kale
Specialist Sustainability Project Management
He is the SDG Youth Ambassador of India appointed by SDG Choupal and NITI Aayog
He also represented India at UNCC. He completed his graduation in B-Tech E&Tc. He is a Youth Activist, working for rights of youth in all over India. As he also worked for org like MASU in Maharashtra for students rights for 3 years.
He also received 11 National and 3 International awards, Including National Youth Award of India and 2021 LIFETIME ACHIEVEMENT AWARD, (Federation of International Gender and Human Rights Prize of Peace).
He has been appointed by the Ministry of Education, Government of India as Mentor for UNESCO India Africa International hackathon.
He successfully completed the project of implementation of SDG in rural Maharashtra in 27 villages in coordination with Administration. He also worked for SDG Number 4 Quality of Education.
He takes pride in engaging in both humanitarian and technology-based approaches to community building. He is committed to a life-long service based on personal and professional experience.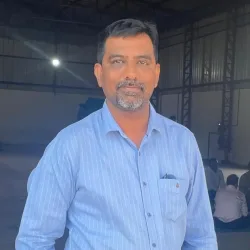 Shri. Jaimin Shah
Business Head Excel Industries
A dynamic professional with over 16 years of experience in the areas of Profit Centre Operations, Strategic Planning & Management, services selling, Key Account Management and Team Management, recycling, sustainability, EPR and waste management

Worked with Brands like Reliance Industries Limited, Welspun India Limited, Excel Industries Ltd, to have diverse exposure and understanding on the industry.

Presently working as a Business Head – Waste Management & EPR in Excel Industries Limited.

An effective communicator with good presentation, negotiation, leadership skills, analytical skills
with demonstrated abilities in customer relationship management.

Asset Recovery Management
Scrap Sales / e-auction / e tendering / reverse auction
Key Account Management.
Strategy Planning & Management.
Business Development/ Pre-Sales Functions.
Liaison & Coordination.
Profit center operations/ROI Accountability.

Sales Channel/Team Management.
Waste management, Sustainability, Recycling, Solid waste management, EPR.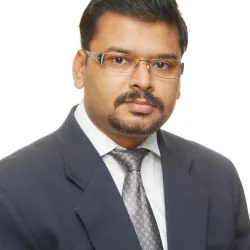 Dr. Arijit Banerjee
Social Entrepreneur, Executive Director
More known as "The Toilet Man of Bengal"

Social Entrepreneur on Health and Hygiene.
Currently Executive Director of Ramaesis RPL Perfect Pause, the company working closely on Swaach Bharat Mission with unique range of Patented Bio-toilet, Mobile Toilet, Wheel Mounts and Electronic Auto-wash Toilets (first Indian Manufacturing Company).
Manufacturing Core Committee Member Chair of Bengal Chamber of Commerce and Industry
Executive Committee Member of Public Relations Society of India, Kolkata Chapter
Chief Secretary to Directors (CSD) OF UTTTHAN MSME (An organisation closely working with MINISTRY OF MSME, GOI to hand hold MSME Units in Eastern India
Program Director Artemis Fountain Foundation hosting the school for Specially Abled for 33 years and now the only Trust to come up with community living concept in Eastern India for the Specially Abled and Mentally Challenged.

Member MINISTRY OF MSME, GOI, MSME DFO, KOLKATA

15+ Years of Experiencein corporates (ITC, ACCENTURE, WIPRO, RELIANCE CAPITAL) in apex administrative roles.
Ms. Divya Kumari
Social Entrepreneur
Experience of working in the strategic initiatives division that directly reports to the District Administration.

Worked in the field of education and health relentlessly for the last 5 Years. Gained experience in combating education issues in rural and remote districts of Gujarat and Bihar.
Also, working across varied language states on ground is an added advantage in community mobilisation.
-Worked with Piramal Foundation earlier, and was responsible for strategising the plan to enhance the NITI indicator of education in the district.
Designed mass level campaigns to increase the enrolment of government school kids in the sitamarhi district .This resulted in 20950 enrolment in a single day and this achievement is recorded in Limca book of Record.
I also introduced the School Transformation Roadmap for proper functioning of schools with the collaboration of PRI members as well as District Magistrate, District Education Officer, District Program officer which resulted in 15% rise in student learning outcome of student..
Another initiative I took was to make

Ecofriendly playground for the students which was appreciated by Hon. CM Mr. Nitish Kumar during his visit in Sitamarhi .