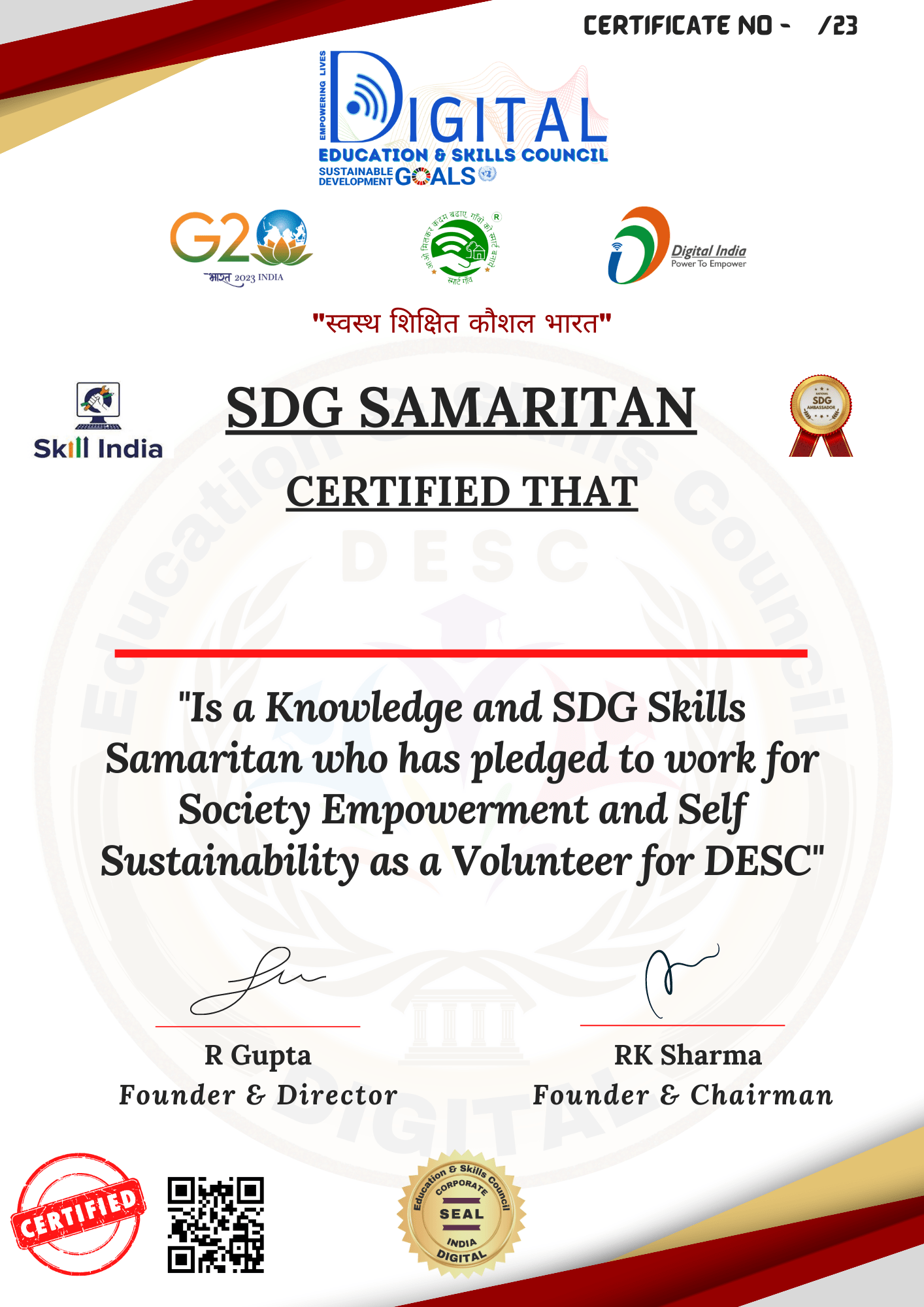 Join the Mission 1 Million Knowledge Warriors and Support Education and Skill Development
Welcome to the Mission 1 Million Knowledge Warriors campaign, brought to you by the Digital Education and Skills Council. We are a non-profit organization dedicated to promoting education and skill development among individuals from all walks of life. Our mission is to create a world where every individual has access to quality education and training, regardless of their background or circumstances.
Our campaign objective is to encourage one million individuals to join us in our mission to support education and skill development. We believe that by working together, we can make a significant difference in the lives of millions of people, and empower them to reach their full potential.
To become a Knowledge Warrior, all you need to do is take the following steps: Click the Link below, enter your details, express your interest and areas of work, click submit and get a Globally recognised Certificate Free, Share our campaign on social media with your friends and family to build a better network Donate to our cause and help us reach our Aim and Objectives, Volunteer your time and skills to support our programs and initiatives, as and when possible,
By joining the Mission 1 Million Knowledge Warriors, you will be part of a global movement that is committed to making education and skill development accessible to everyone. You will have the opportunity to make a positive impact on the lives of millions of people and contribute to the growth and development of your community.
As a Knowledge Warrior, you will enjoy the following benefits:
Access to our exclusive educational resources and training programs Networking opportunities with other like-minded individuals and organizations Professional development and training opportunities to enhance your skills and knowledge The satisfaction of knowing that you are making a difference in the lives of others
Join the Mission 1 Million Knowledge Warriors today, and become a part of a community of individuals dedicated to creating a world where education and skill development are accessible to all. Together, we can make a difference and build a brighter future for generations to come.